BEST RESULTS FOR YOU SKIN TYPE
Your skin concerns:
The skin may appear normal but isn't radiant and glowing. Aging could also be one of the reasons why your skin appears dull. Give your skin some love by moisturizing and nourishing it.
Results to expect:
Expect your skin to be more supple and radiant. Moisturized skin is a happy skin and it'll always show!
Tips for best use:
For maximum benefits, apply on skin the minute you step out of the shower to lock in your skin's moisture. The product may be used in the morning and at night.
GET THAT SPA-LIKE TREATMENT WITH OUR ALL NATURAL HAND AND BODY LOTION
Enriched with Cocoa Butter and Organic Aloe Vera to soothe dry skin leaving a smooth finish all day
REPLENISH AND RENEW.
Both with natural brightening properties, Mango and Papaya extract work best together at removing dead skin cells to reveal better complexion after continued use!
HYDRATE
Cocoa Butter is high in fatty acids that lock in skin moisture, while Aloe Gel and Almond Oil are great at healing dry skin. Together, they help fight skin dryness.
NOURISH.
It's no secret that blueberries are bursting with antioxidants and your skin loves them just as much as your tummy does! A powerful fusion of Vitamin C and anthocyanins fights free radicals and promotes collagen production.
BOOST
This marvelous natural emollient soothes and smoothens the skin, mimicking natural sebum while providing potent defense against moisture loss.
WHY IS THIS STUFF SO GOOD?
SOOTH & MOISTURIZE

Here at Someone Loves You we take pride in creating high-quality skincare creams that are free of additives, harsh chemicals, sulfates, or parabens for superior skin support.

REDUCE REDNESS & SWELLING

Our natural ingredients work together to create softer, more vibrant skin while fighting dryness, irritation, or skin blemishes to give you back beautiful clarity and radiance.

RELIEF DRY ITCHY SKIN

Advanced moisturizing and natural ingredients work together to diminish the appearance of pesky dark spots, fine lines, and wrinkles for more youthful skin.
BOOST HEALING

We have a skincare cream that women with stretch marks or acne scars will love because it can help reduce their appearance and fade them away while leaving behind firmness.

NOURISH & PROTECT

From mild skin irritations to sun burn to a skin condition, our formula helps restore, hydrate, and protect your skin which makes it ideal for those with sensitive skin.

INSTANT & LONG-TERM BENEFITS

We're so confident you'll love our Face & Body Cream we offer all customers a full 30-day no questions asked guarantee to ensure your total happiness from start to finish.
As seen in :
MOST ASKED QUESTIONS
How does a skin lotion contribute to skin health?
Lotions give added moisture to the skin to improve skin barrier and retain more water, especially in dry weather. When skin is well moisturized, it becomes more supple and glowing.
Is the product too greasy for humid weather?
No. The product is non sticky and fast absorbing. It's lightweight on the skin.
Is the product scent too overpowering?
Not overpowering. It has a fresh tropical scent. The product has no artificial fragrances added.
Does you offer money back guarantee??
We offer a 30-day Money back guarantee if you're not happy with the results.
Customer Reviews
Highly recommend
I have sensitive skin and rosacea . I have tried countless products over the years with limited success . This product gave me what I was looking now for . It restored my skin's natural moisture barrier , evened out my skin tone , brightened my complexion and minimized the appearance of fine lines. It took about 5 years off my age and I'm 45. Fantastic . Highly recommend to anyone struggling with sensitive skin , hydration and aging skin issues .
FINALLY A CURE FOR MY EYELID ECZEMA!
For over a year I suffered scaly, dry, red eyelids and I tried a multitude of products and oils to no avail. I did some research and found that lotions with mango can be helpful, so I found this. Since my affected area was so small, I decided the smallest option would suffice. Thank god I bought this, because my eyelids are completely back to normal! Granted, my condition was not chronic, but it made such a difference. I apply this after I wash my face or get out of the shower to re moisturize the area. A little goes a long way, so I am happy with this size!
Best Purchase
I am almost done with my first 4oz. so I have been using it for couple of months. It leaves my skin nice and soft. I do not have any problems with my skin. I am just using it because i have dry skin.It smells like it is organic, and no perfume is added, and if you want an organic product, this is what you should expect.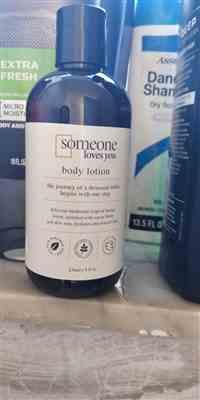 I love SomeoneLovesYou!
This is the most soothing silky cream I've ever had the pleasure of using. It glides on so nice and it is heaven to irritated skin.I ordered this because I broke out in a rash over my eye area and face and my eyes were puffy in all the wrong places. This cream was a miracle for me. I don't have the Rosacea anymore and my skin is soft again. I am 56 and had not had skin conditions in the past. My face is so back to normal. Thank You So Much and Please don't change the ingredients in this miracle bottlet. I will continue to use this amazing product! The expensive lotions I was using prior to this are going in the trash!. This is so nourishing to my face that I use it often throughout the day and my face is so happy!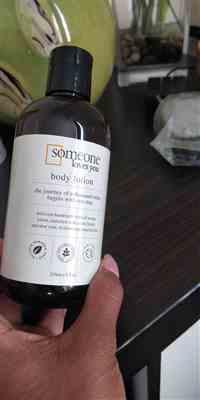 12/06/2019
Ariel Z.
Pakistan
Awesome Moisturizer
This is the best moisturizing lotion. It hydrates your skin without leaving a greasy film. I put it on before bed, and wake up with super hydrated skin.
save 15%
Hydrating Cream
Fast-absorbing, vitamin-rich skin hydrating cream renews lost moisture and infuses botanical-sourced energies to the skin so it looks naturally vibrant.
Shop Now